helping communities develop a long-term transportation vision
Our planners help states, regions, counties, and cities develop long-term visions for their future. The planning process is incredibly diverse and includes land use, transportation, environmental policy, legislation, finance, and public involvement. We bring these diverse elements together, help communities set a long-term vision, and provide the necessary tools and policies to bring that vision to life.
We examine socio-demographic characteristics and travel patterns for a given area, evaluate how these characteristics will change over a given period, and evaluate improvements for transportation systems.
Our projects' study areas have varied in size from three city blocks to 200-mile roadway corridors. Regardless of size, our refined process for analyzing travel characteristics and engaging the public and various stakeholders remains the same.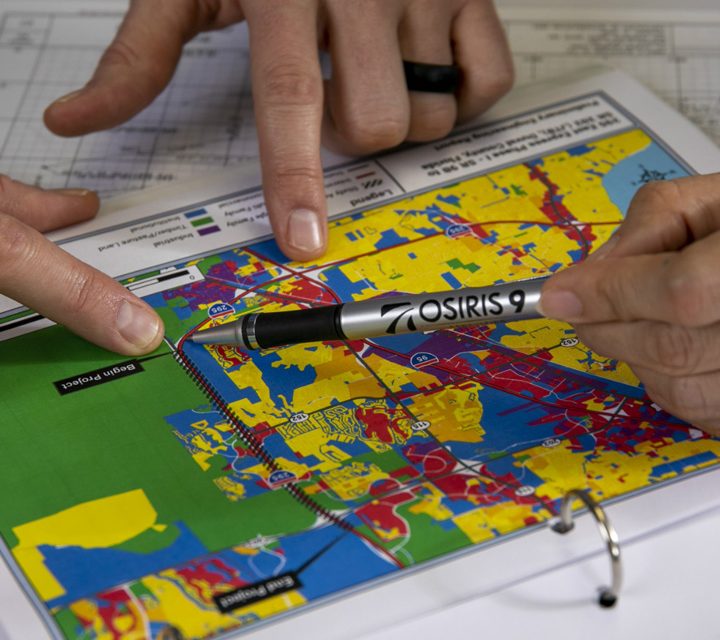 Our public involvement clients include:
FDOT Districts 1, 2, 4, and 5
St. Johns County
In total, we have analyzed:
More than 300 miles of interstate roadway
More than 30 interchanges
Our Planning Expertise includes:
Travel Demand Forecasting, Design Traffic
Geographical Information Systems (GIS) & Data Management
Long-Range Transportation Plan Update
Interchange Access Requests (Including Interchange Justification Requests, Interchange Modification Requests, Interchange Operational Analysis Report, Non-Interchange Access Request)
Macro & Meso Simulations
Land Use Planning, Redevelopment Plans
Traffic Impact Studies
At Osiris 9, we're solving tomorrow's transportation problems today. Let us help solve yours.